Half Shell Knuckle Duster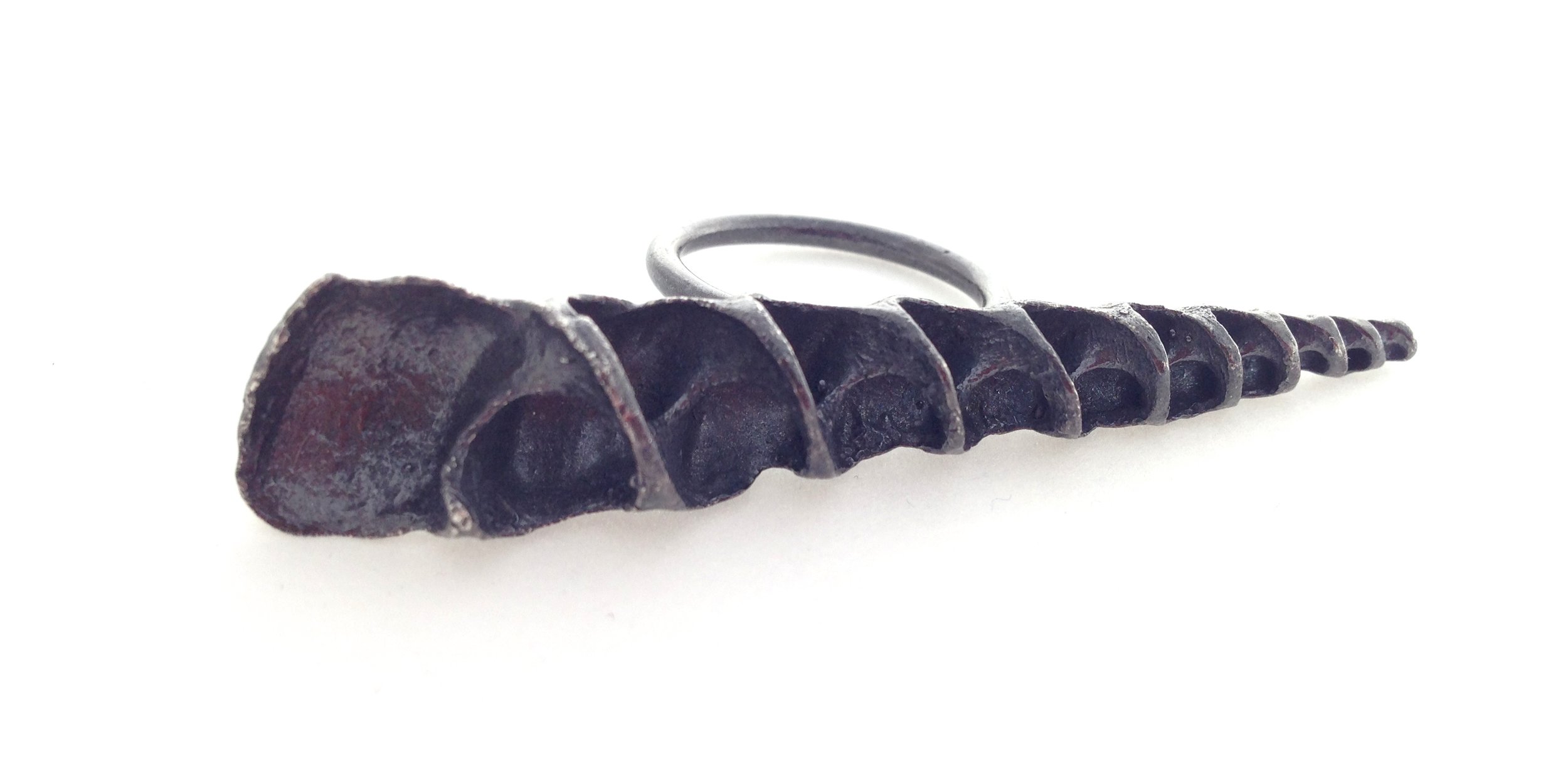 Half Shell Knuckle Duster
It's cool, unusual and reminds me of the peaceful feeling I have while walking along the beach, the warm sand under my toes...
This half-shell has just enough edge to keep things interesting.

This ring is available with the oxidized finish as pictured or with a shiny finish.
Measurement: A remarkable 2 1/2 inches long, tapering from 1 cm to 3mm wide and is 7mm at it's highest point. Band is just under 2mm thick.

A word about oxidized silver: This is a thin layer that forms on the surface of silver by long exposure to air (oxidation) or through a chemical process. It is not a permanent coloration and with normal wear the coloring will eventually transform, offering your piece a truly unique finish. If you want to extend the life of your patination.