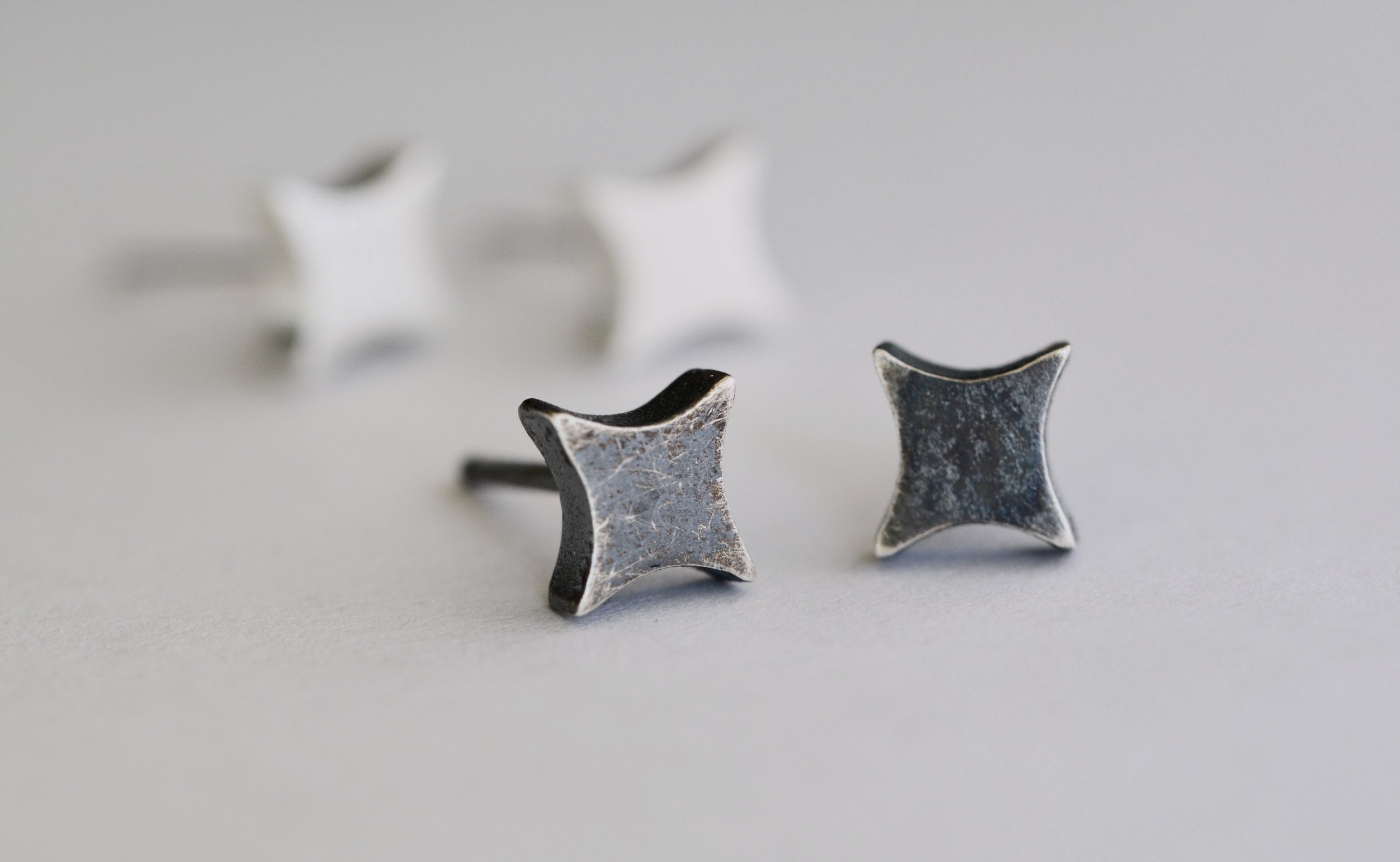 Moroccan Star Earrings
These small star stud earrings are a brilliant adornment for your lovely earlobes. They hint at a sparkling vast sky on a warm desert night.
Measurements: 9mm x 9mm and 3mm in depth.
A word about oxidized silver: This is a thin layer that forms on the surface of silver by long exposure to air (oxidation) or through a chemical process. Also known as a patina, it is not a permanent coloration. With normal wear the coloring will eventually transform, offering your piece a truly unique finish.